Central Lincoln PUD is offering the newest Google Nest Thermostat for FREE! Through this exclusive offer, our Smart Thermostat rebate is applied instantly so there's no paperwork for you to fill out. Simply place your order below, and our fulfillment partner will ship your thermostat to your door. Please note that this offer is valid only as funding allows.
Smart thermostats save energy automatically and offer the added convenience of letting you control your heating and A/C from your phone.
The Google Nest Thermostat is ENERGY STAR certified, meaning it efficiently controls your home's heating and cooling system. Nest Thermostats can save an average of 10% to 12% on heating bills and 15% on cooling bills.
Save at home and away
It can turn down when you leave so you save energy.
Control from anywhere
Change the temperature wherever you are with the Google Home app.
Designed to install yourself
Installation usually takes 30 minutes or less.
Monitors your system
Get alerts and reminders about your heating and cooling system.
Compatibility/Eligibility
This offer is only available for residential customers with electric forced-air furnaces or heat pumps.
Smart thermostats are NOT recommended to control variable speed heat pumps.
Before you order, please step through the Nest Compatibility Checker to ensure the Nest Thermostat will work with your heating and cooling system.

Note: even if your system is compatible based on the results of this process, you must have an electric furnace or heat pump to be eligible for this program. Homes with gas heating do not qualify.
OPTIONAL Trim Plate
The thermostat itself is available at no cost, and an optional trim plate is available for $15. This item matches the color of your chosen thermostat and is designed to cover imperfections on your wall from removing your old thermostat.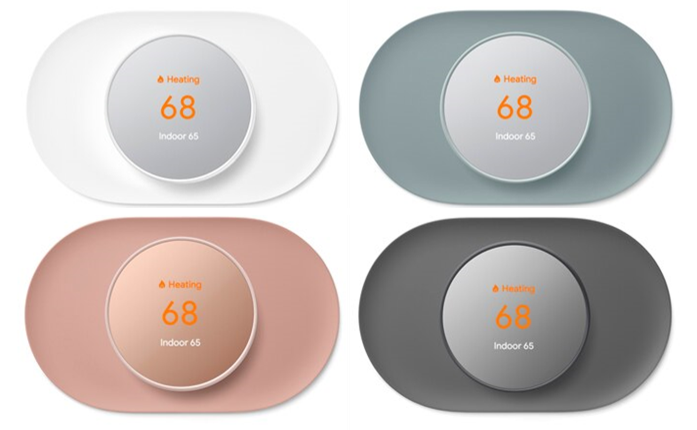 Questions or need more info on the thermostat? Start at the source: Visit Google Nest Support for answers.
For further questions, contact General Pacific: 503-907-2903 [email protected]
After making your selection and entering your information below, make sure to answer the questions at the bottom of the page before clicking the Submit button. Your order cannot be processed without selecting your heating type and confirming your consent to the terms of this offer.
Please be sure to enter your PHYSICAL ADDRESS, not your mailing address.